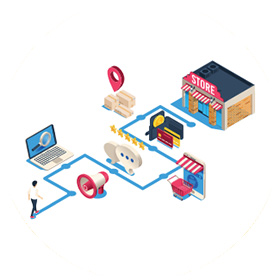 Digi Engagement platform is a flagship product of FTPL, which has a proven track record of bringing administration closer to its citizens through improved communication & engagement. Digi Engagement Platform today is already live in 2 major cities of Maharashtra, Thane & Pimpri Chinchwad and already has a registered citizen base of more than 3.5lakh households.
Digi Engagement Platform can be accessed through either web or mobile (Android & IOS),can be deployed on cloud as well as on premise.
Digi Engagement Platform has a micro services architecture and is therefore completely modular in nature with multiple modules which can be enabled as per customer requirement. The Platform can integrate with any legacy system or any third party applications through REST or API.
EDSS is a data visualization dashboard created specifically for Enterprise customer and Government customer to Plan, Track & Manage their critical functions. EDSS helps to visualize data not only in graphical format, but geographic format as well. A meticulously designed EDSS was deployed at Thane Municipal Corporation, Pimpri-Chinchwad Municipal Corporation and Nashik Municipal Corporation to manage citizen announcements & engagements related to #COVID19. The EDSS supported the three major corporations' war room operations to map high, mid, and low risk patients, conduct online citizen risk assessments, map containment zones, hospital bed availability and ambulance services to take required actions for the infected individuals and those living around that area/location.
Features:
Customizable & Interactive Dashboards: Users can create personalized dashboards tailored to their specific needs, arranging widgets and data visualizations according to their preferences.
Data Integration: Seamless integration with various data sources, databases, and APIs to consolidate all relevant data into a single platform.
Real-time Data Updates: Provides real-time data updates, ensuring that users have access to the most current information to make informed decisions.
Multi-User Collaboration: Supports collaborative features, allowing multiple users to access and collaborate on the same dashboard simultaneously.
User Access Control: Granular user access control and permission settings to manage who can view, edit, and share specific dashboards and data.
Alerts and Notifications: Configurable alerts and notifications to keep users informed about critical events or data thresholds.
Data Filters and Segmentation: Users can filter and segment data easily to focus on specific aspects or subsets of their operations.
Data Export: Enables users to export data and visualizations in various formats (e.g., PDF, Excel) for reporting and sharing purposes.
Performance Analytics: Offers performance metrics and KPI tracking with historical data comparisons for better decision-making.
Predictive Analytics: Incorporates predictive modelling and forecasting capabilities to help users anticipate future trends and outcomes.
Mobile Responsiveness: Responsive design that allows users to access the dashboard from various devices, including smartphones and tablets.
Audit Trails: Maintains detailed audit logs to track changes, user interactions, and data access for accountability and transparency.
Integration with Enterprise Systems: Seamless integration with existing enterprise systems (e.g., CRM, ERP) for streamlined data flow.
Geospatial Visualization: Provides geospatial mapping and location-based analytics for geographically distributed operations.
EDSS : Emergency Decision Support System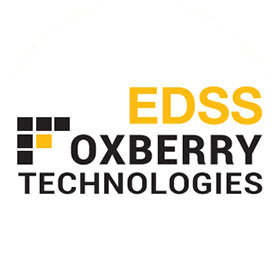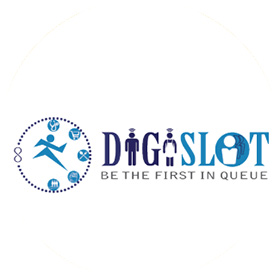 DigiSlot.in portal, a technologically driven time slot scheduling system, a premiere stride to support local merchants to manage crowd and customer walk-ins at store/ restaurant/ outlet –level in the wake of COVID19 & stop the spread of the virus. This novel initiative was largely pegged to bring back normalcy among consumer-merchants post lockdown and drive the State Government's Mission Begin Again notion while adhering to government guidelines amid Coronavirus pandemic.
Foxberry is developing an online insurance portal. This Insurance portal helps the citizen to compare insurance policies from top-rated insurance companies and purchase the insurance policy that best suits your needs. This platform is developed for customer ease, which helps them to buy insurance in four simple steps choose the policy you want, fill the required details, compare various quotes and make the payment.
Fintech – Insurance Aggregation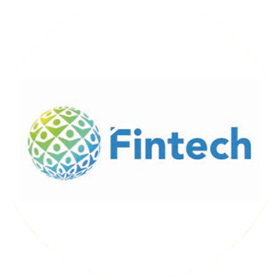 Nirbhaya is a P2P safety and security application designed keeping in mind safety and security of people in general and women & senior citizens in particular.
It assimilates all the essential features like SOS functionality, Track Me, Report Incident, Request for Police escort, Police buddy etc. Application also permits citizens for volunteering and helping the person in emergency or any type of perceived threat.
The Democratic Decision Support system allows any Governmental / Non-Governmental organization to take votes via an application. The votes can be clubbed based on Geographies or other parameters as per the Organizational requirement.
The system is able to identify fake votes through AI and also allows candidates to dispute votes from their separate login without compromising the sanctity of secret ballot. The results are made accessible based on set parameters or in entirety as per Organizational process. The system has successfully been used for more than 2 lakh votes across more than 30 districts.
DDSS (Democratic Decision Support System)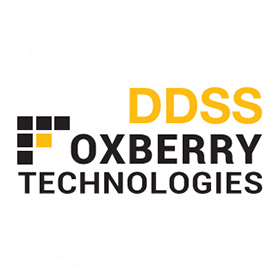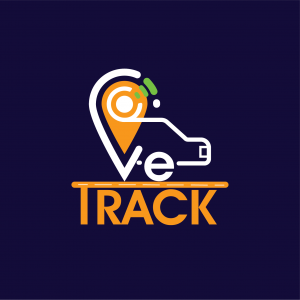 The Vehicle tracking System (VTS) aims to keep a tab on the company vehicles being used by the employees along with streamlining the whole process of booking, tracking and allotting company vehicles to employees for intercity and intracity travel.
As part of the scope of the Vehicle Tracking System (VTS), Sakal wants to create a unified platform for the management of the company vehicles. VTS will act as the one-point contact for the different user classes to interact and share information seamlessly. Users can access the platform through their respective browsers and use the application post registration on the platform.
The VTS platform will facilitate the following:
• Ensure ease of managing and booking the vehicle through the digital medium
• Improve the service delivery and ensure transparency and promptness of the overall processes
• Act as a communication platform between the user classes and update them about the vehicle related updates and status
• Update and edit the repository of vehicles owned by Sakal
1. Need for the product
Rising crime especially against women is one of the biggest battles that India as a country is fighting. Several landmark cases like Nirbhaya, Laxmi v. Union of India, etc. have highlighted the need for an ecosystem which prevents crime before it happens, which discourages criminals from doing a crime, facilitates faster response during a crime & provides forensic support after a crime is done.
2. What is the product about?
Safety positioning system, is a part of Citizen Safety Program which has the following broad components:
a. SPS Citizen Application- Provides citizens the access to a safety ecosystem helping them to be safer
b. Police Command & Control Application- Provides Police with various data-based tools to monitor,
respond & investigate a situation thereby helping them to serve the citizens better
c. Police Dashboard- Provides Police with analytics to help them improve their effectiveness & efficiency
d. Police Force App- Provides simple & easy way for recording of the crime related data which allows for more accuracy in data based predictions
e. Stakeholder Management Cell- Ensures the following:
       i. Onboarding of citizens on SPS Citizen Application
      ii. Onboarding of Volunteers on SPS Citizen Application
     iii. Data analysis of the whole program related KRAs & KPIs
     iv. Collaboration with private & government institutions to increase visibility & improve access of the
           citizen application
      v. Training of Police Command & Control as well as in-field personnel on the various aspects of Citizen
           Safety Program
      vi. Onboarding of NGOs/Counselling agencies for consultation to victims of crime
Features-
1. Safety indicator: To assess an area's safety, it analyses historical data collected from police and the citizens.
2. SOS button: To inform police, emergency contacts & first-responders regarding victims LIVE GPS location & type of situation (if possible).SPS also allows these stakeholders to collaborate & coordinate through a chat feature.
3. Request for travel buddy: Allows the user to be paired with a commuting buddy if they feel unsafe for any form of travel. 
Safety Positioning System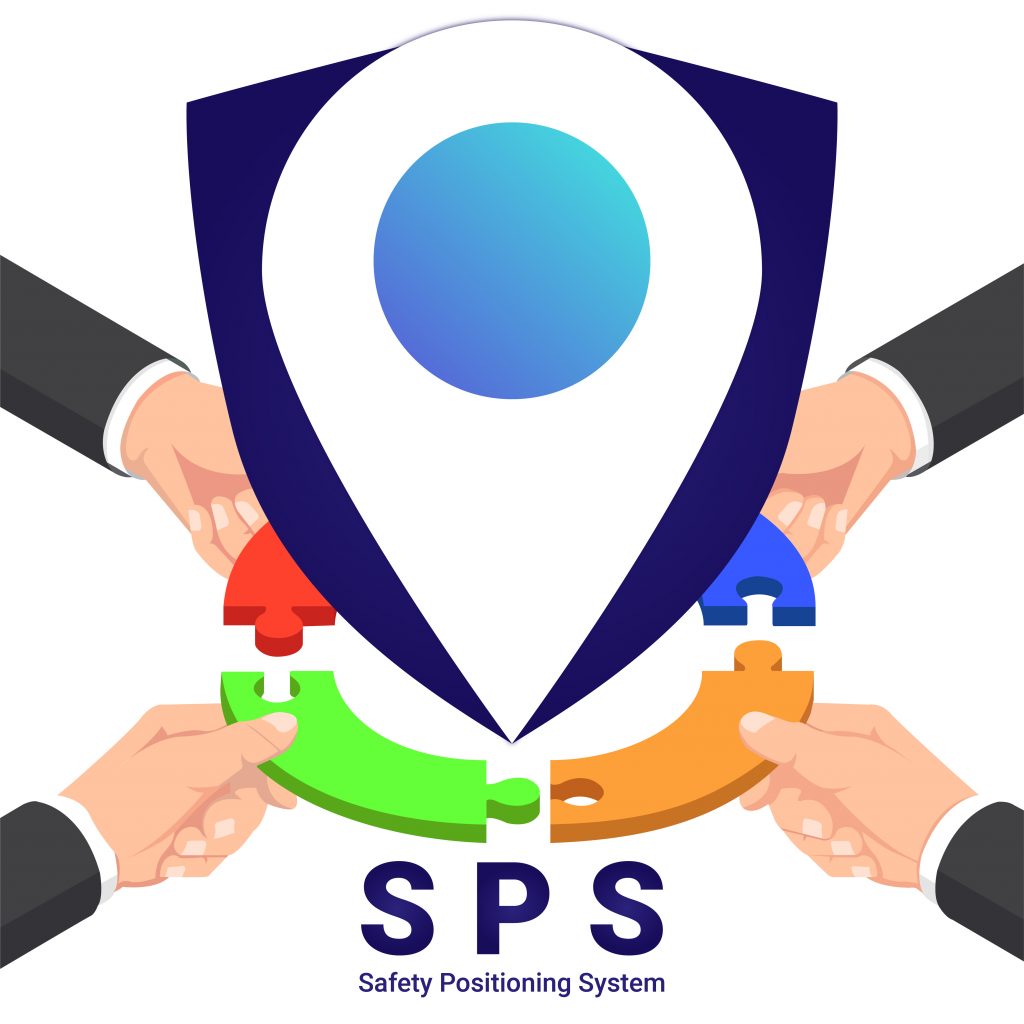 Institutional Data Platform (Sakal ADVT)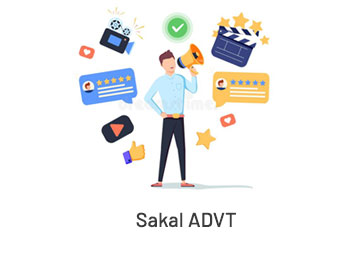 1. Need of the product in the market?
We have developed Business performance (Sakal), CNC, Collection, and Orders dashboards to help efficiently manage and analyze Sakal ADVT business and help the management make more informed decisions.
2.What is the Product about?
ADVT Dashboards are visualization dashboards created using Power-BI to show Summary and detailed reports based on various datasets. We have created multiple dashboards to analyse Business performance, collection, Orders and clients data.
a. Business performance – We have developed visualization dashboards using Power-BI to show Summary and detailed reports for a Unit wise comparison of Growth, Achievement, etc for revenue. These reports show a Month-wise summary of Base, Actual, and Target revenue and drill down/bifurcation according to regions/Divisions – National, Pune, ROM and North, South, West.
b. CNC Reports – CNC Dashboard has visualizations for the Market share of Top publications and a Comparison of Sakal with them. This dashboard will help management to make decisions by looking at the visualizations like – the trend of advertisements published, Sakal's top and bottom clients based on Advt area, Category wise Market share, ADVT Type and Color-wise analysis of Market share, the Total number of clients giving advertisements in various newspapers including Sakal and Others along with their percentage share.
c.  Orders Dashboard – Orders dashboard shows sakal ADVT orders data visualizations. The dashboard contains charts showing order value, total orders, total distinct customers, etc. The dashboard also shows analysis by sales office, quantity of orders by color scheme, Industry category, advertise type, category, etc.
d. Collections Dashboard – Collections dashboard shows visualizations of analysis of sales organizations and office wise yearly collection.
3.Competitors or similar products in market if any – NA
4.Feature List 
We have created multiple interactive dashboards having multiple features like Slicers, Drilldowns, dashboard chart filters, Drill-through, hierarchical filters and dynamic text boxes.
5.Important Features (Focused Areas)
As ADVT dashboard is created for the data from multiple verticals, divisions and Units we have given drill through options in the dashboards. Drill though helps to see more specific and detailed information of a particular element or KPI.
6.Upcoming or planned features if any
We are planning to complete Business performance visualization reports for other verticals like Agrowon, Print, Event, etc.

Also, we are working on a data-lake for all available, and upcoming datasets and automate reports & visualization dashboards for currently available data and New datasets which are expected from the ADVT team like Circulation.

Also, we are working on predictive modeling (time-series analysis) and we are gathering the data required for the same, which will be used to forecast revenue and Orders/demand. It will help Sakal with future planning and decision-making
7.Stakeholders
These dashboards and reports are created for Sakal Media group and its verticals like Sakal, Digital, Print, Agrowon, etc.
8. Takeaway of Stakeholders feature wise – NA
9. Future of the Application – NA
10.Demo of Video if any- NA
1.Need for the product in the market-
In order to get details in one spot, the Open Data Portal is created in a short period of time to show the visualizations created using the open datasets available in the city of Pimpri-Chinchwad.
2. What is the product about?
The Open Data Product portal is a platform for supporting the Open Data initiative of the Government of India. It is intended to publish datasets and visualizations for public use. It primarily intends to increase the transparency and functioning of the Government. We have also visualized 125+ datasets available under 14 sectors and 36 catalogues.
Below are the sectors along with catalogues-
1) Transport- buses, transportation, and traffic.
2) Education- education, university, and courses.
3) Finance- digital payments.
4) Governors and Administration- website. Swachh BHARAT, road safety, public amenities, property tax, crimes, municipal boundary hospital food & shelter PCMC, citizen facilities, and construction approved plans.
5) Health and Family Welfare- health, covid-19, solid waste management, community toilets, and public toilets.
6) Housing- housing and slums.
7) Roads- roads
8) Local Government- governors, ITC neighborhood, streetlights, demographic profile, and smart city.
9) Revenue- VAT and GST, financial health.
10) Water resources- water tax.
11) Water and Sanitation- water supply and water.
12) Youth and Sports- community facilities.
13) Health- diseases and health infrastructure.
14) Family welfare- mortality rate.
3.Competitors or similar products in the market if any- NA
4.Feature List-
We have created multiple interactive charts having multiple features. The number of users depends on the formats and access channels you support from your portal.
5.Important Features- (Focussed areas)
The fundamental part of the business case is reporting on the  Return-on-Investment (ROI). For open data, analytics are fundamentals to any ROI calculations especially if they allow for analysis of sector-specific usage.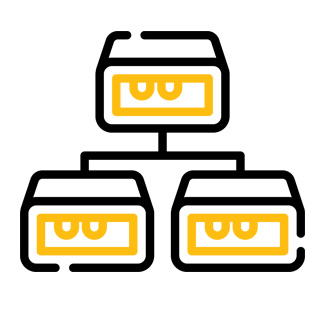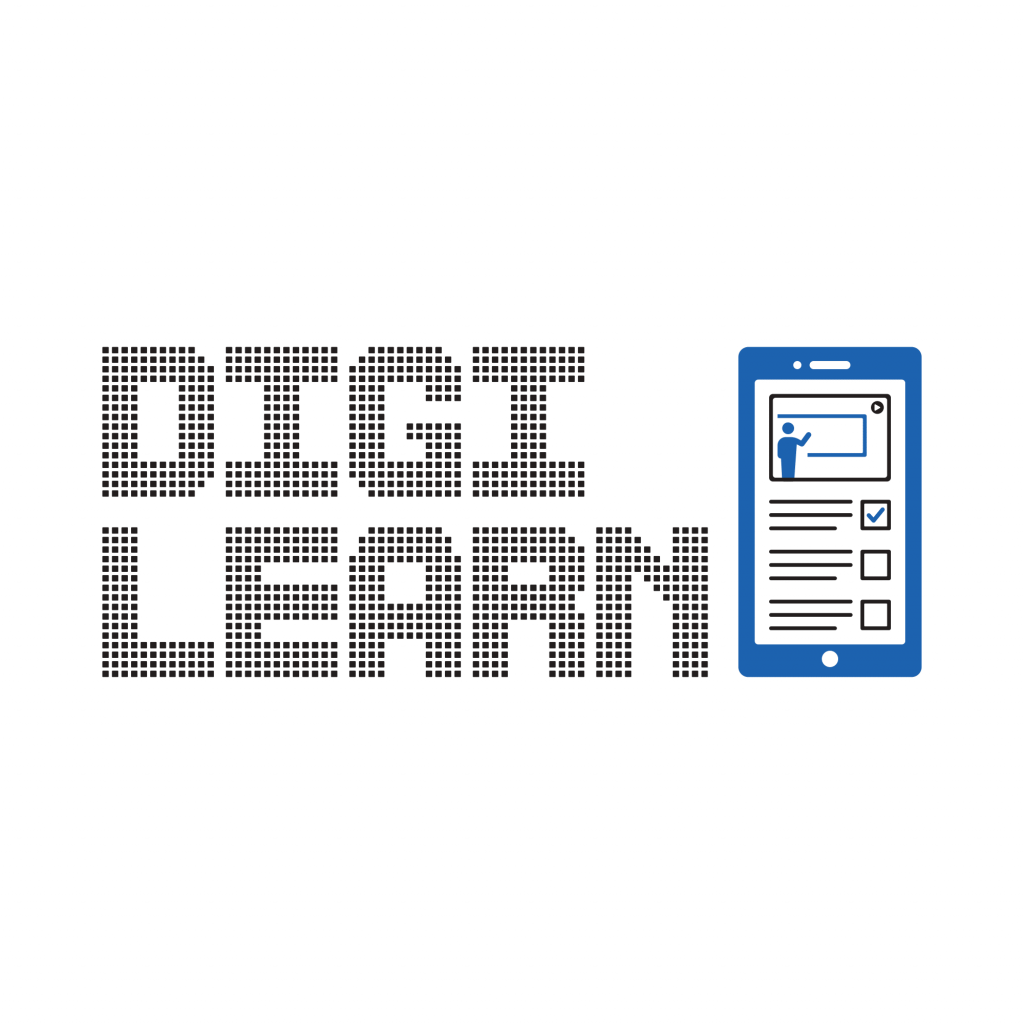 Digi Learn provides users with a wide range of functions, including tools for creating content, tools for assessments, mechanisms for grading and providing feedback, and communication capabilities. The tools will assist the user in creating interactive learning experiences that are matched to the various learning preferences of students. Teachers, institutes, and students can use the Digi Learn offline, even when there is no internet connectivity in urban, semi-urban, or rural areas.